Here's what's included in the bonuses
You can have a stellar email marketing strategy and still fail because you don't have the right opt-in to boost your list.
That's why I created the Opt-in Blueprint Bonus Mini Course so that you can create an irresistible offer your audience can't wait to sign up for.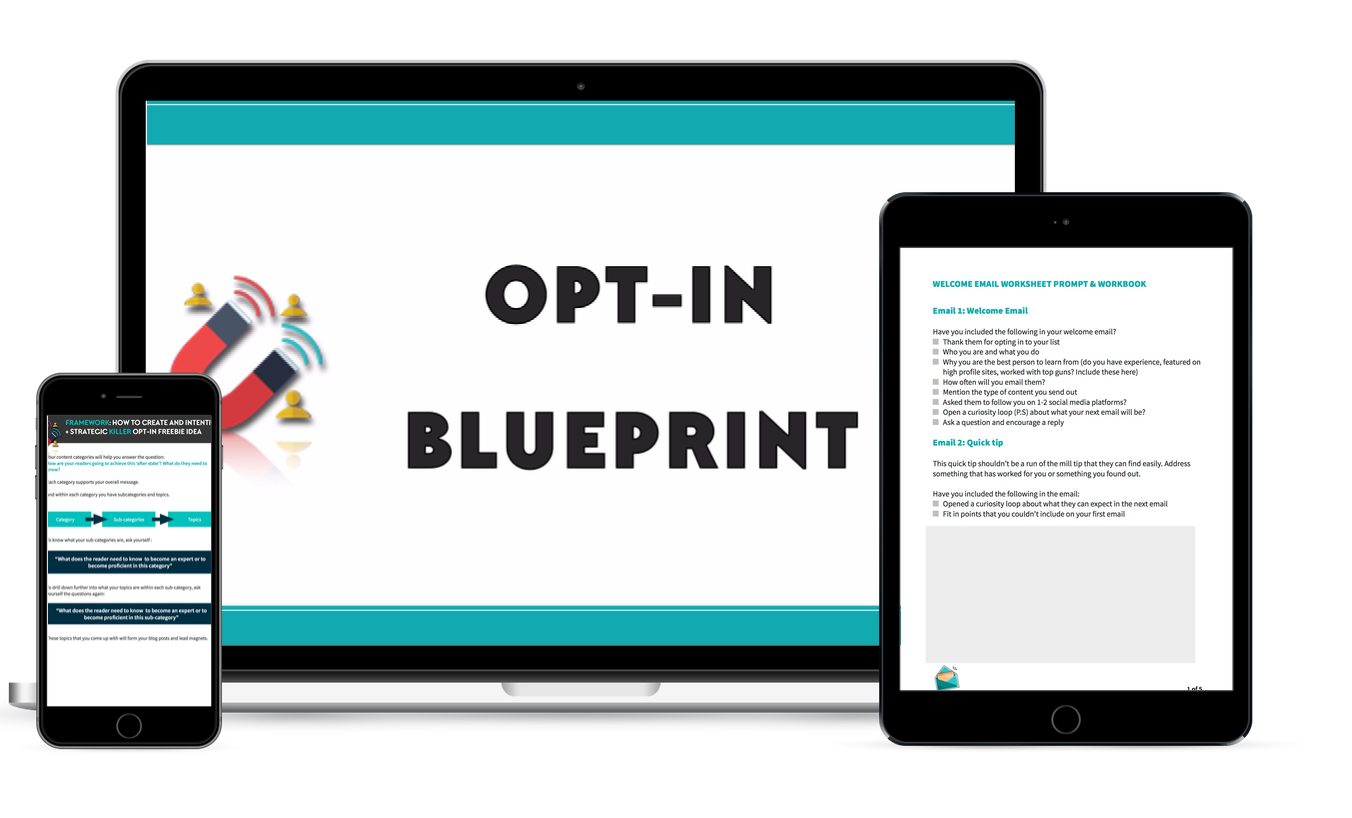 1| Why your opt-in freebie has to address more than a pain point and how to tie it to your blog and biz strategy
2| A critical validation mistake that you can avoid to save you weeks of wasted time!
3| Secrets to crafting a super simple yet high-converting landing pagelanding page that sells your freebie on auto
4| Plug and play formulas you can use for your own landing pages so that you are never stumped on what to say
5| The 4 critical elements of a successful landing page and how they work together so that your conversions soar
6| Killer opt-in freebie examples from 7 different niches you can use for inspiration,
7| Comparison spreadsheets with the best list building tools and email marketing providers so that you can make an informed decision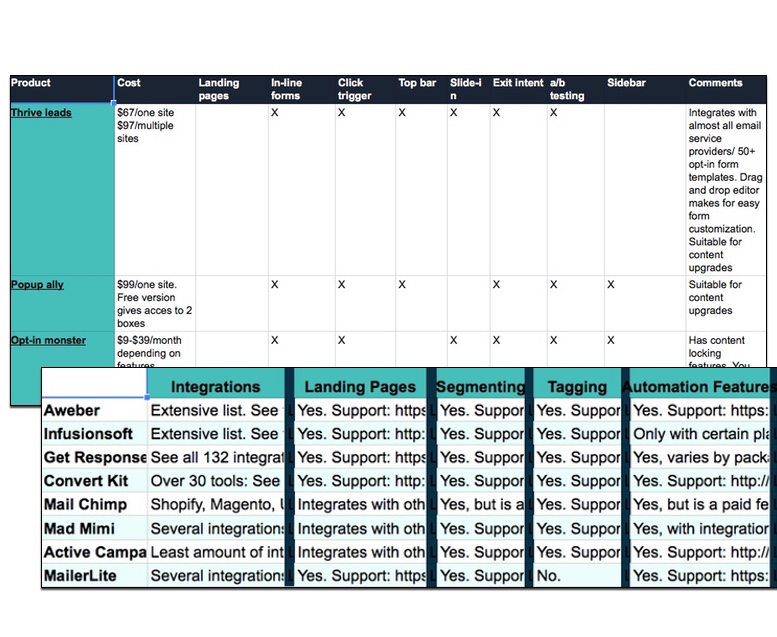 8| Tech Trainings
9| Pitch Templates so that you're never stumped if you do not know how to design your opt-in. Replace with your logo and brand colours and you're good to go!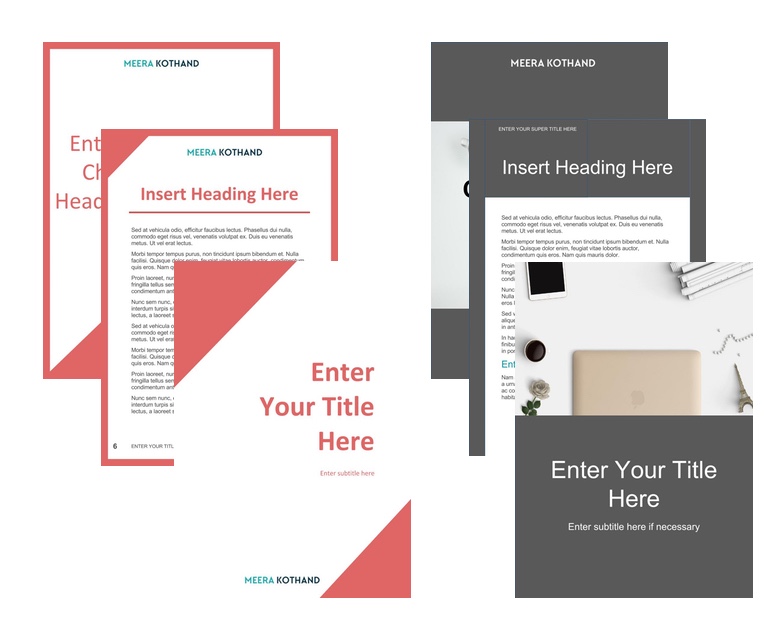 10| Done for you Email Swipe Copy to use in specific situations
11| Never let a potential subscriber slip away because of your website.
The Website Optimization kit will show you how to 1. plug a leaky website by placing opt-in forms in the right places and 2. six sneaky ways to turbo-charge your opt-in forms.